Nestled between Terrace Park School and the Mountlake Terrace Off-Leash Dog Park, the Mountlake Terrace Recreation Pavilion (5303 228th Street SW, Mountlake Terrace, WA 98043) is an incredible multi-purpose facility packed with amenities to take advantage of! When we asked Brian Hayter what people in MLT like to do for fun, the Recreation Pavilion was at the top of the list, and it also came highly recommended by Shelly Katzer as well!
"The MLT Pavilion offers great programs for all ages, including a great swimming program," shares Shelly. "My kids enjoyed the pre-school programs, before and after school Kids Krew and summer camps."
This dynamic community center offers so many amenities to the MLT community, and we wanted to share a few of our favorite things about the community center that are not to be missed!
The multi-purpose swimming pool.
This warm-water pool not only is home to swimming lessons and a range of classes, but it also includes a lazy river with a current, spray toys, a beach-like entry leisure pool, a therapy pool, handicapped access, a sauna, and more. Plus, you can even rent out the pool for parties!
Kids programs, like preschool, before & after school care, and summer camps!
Keeping kids busy is easy with this community center in your city's backyard! There are 3 preschool options for kids ages 3 to 5, each program providing a unique set of offerings. Kids Krew offers before and after school care for kids ages 5 to 12, and a huge variety of summer camps include themes like swimming, dance, basketball, tennis, and general youth camps.
The huge variety of fitness classes and sports leagues.
Whether you're into something super upbeat (like Turbo kick or Zumba) or something a little more low-key (like yoga and Tai Chi), the recreation pavilion has a large selection to choose from. If playing on a team is more your style, adults can participate in basketball, racquetball, softball, volleyball, and racquetball sports. Sign up with a friend and meet your neighbors!
The MLT Recreation Pavilion is open 7 days a week.
Whether you want a workout before work or the kids need to burn off some energy on a rainy Sunday, the pavilion is open and waiting to be used! Hours include Monday – Thursday 6am – 9:30pm, Friday 6am – 7:15pm, Saturday 7am – 8pm, and Sunday 8:30am – 7pm.
Mountlake Terrace residents get a discount.
Whether you're using the pool, buying a pass, or taking a class, all MLT residents receive a discount on using this facility. You can view all 2017 fees here.

Whether you're looking for a city that welcomes you and your furry best friend, or you already live in the Mountlake Terrace area and want to start exploring, you're in luck! The Mountlake Terrace area has some excellent amenities for dog owners and their canine companions to enjoy, all while getting some exercise and enjoying the outdoors!
If you're a dog owner in Mountlake Terrace, here are 3 places you need to know about: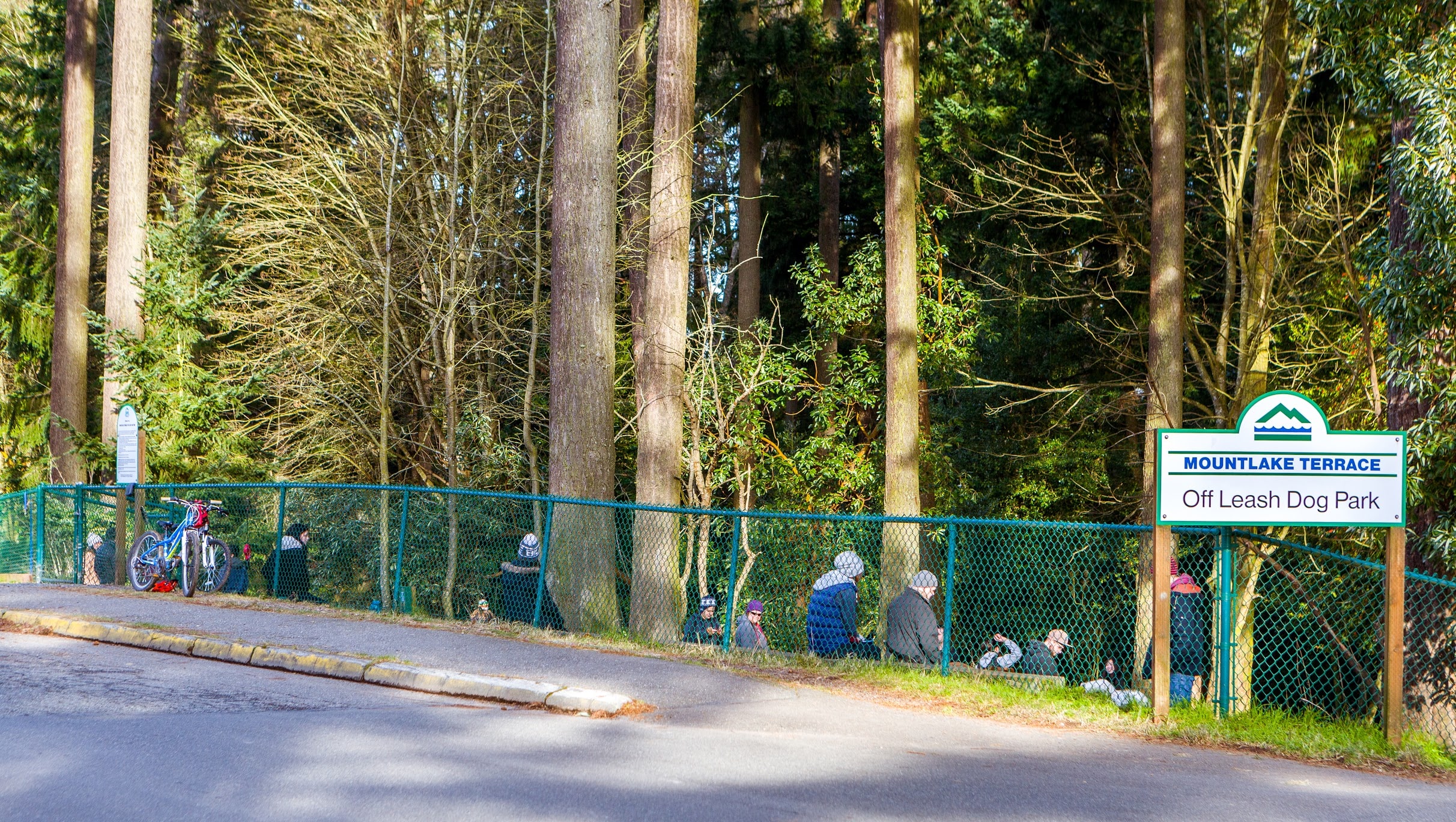 Mountlake Terrace Off-Leash Dog Park
Recommended by Brian Hayter and Shelly Katzer, the Mountlake Terrace Off-Leash Dog Park is located just northeast of the MLT Recreation Pavilion. Offering just under an acre of space in the shaded woods of Terrace Creek Park, this fenced area is a haven for dogs!
"We love to take our dog Dash for walks and let him run off leash in the park!" shares Shelly Katzer. Dogs can run and play within the double-gate system, and owners are welcome to relax on benches (or run and play, too!). Learn more about the park and read rules for visiting the dog park here.
---
Marina Beach Off-Leash Park
While this park technically isn't in Mountlake Terrace, it is in the neighboring city of Edmonds (498 Admiral Way Edmonds WA 98020) and well worth the short 10-20 minute drive from MLT. As part of the larger Marina Beach Park on the Edmonds waterfront, this park offers a long list of amenities in addition to the off-leash area. A loop trail, playground, restroom, picnic tables, barbecue area, and much more set the scene.
As for the dog park portion, furry friends can frolic in the sand, splash in the surf, and stretch their legs as they meet other dogs in the cool ocean breeze. Click here to learn more about this Edmonds off-leash area.
---
Pet Adventure Shop
Located in the Cedar Plaza Shopping Center (22803 44th Ave. West Suite E-5 Mountlake Terrace, WA 98043), Pet Adventure Shop is a must-visit destination for local pet owners! Established in 2010 and owned and operated by locals, Pet Adventure Shop stocks its shelves with a huge range of food and supplies. Even the pickiest of pets are bound to find something delicious here—check out a list of the brands of cat and dog foods Pet Adventure Shop carries here.
In addition to supplies for cats and dogs, they also carry an eclectic variety of products for other animals including hamsters, birds, bunnies, fish, chickens, and horses.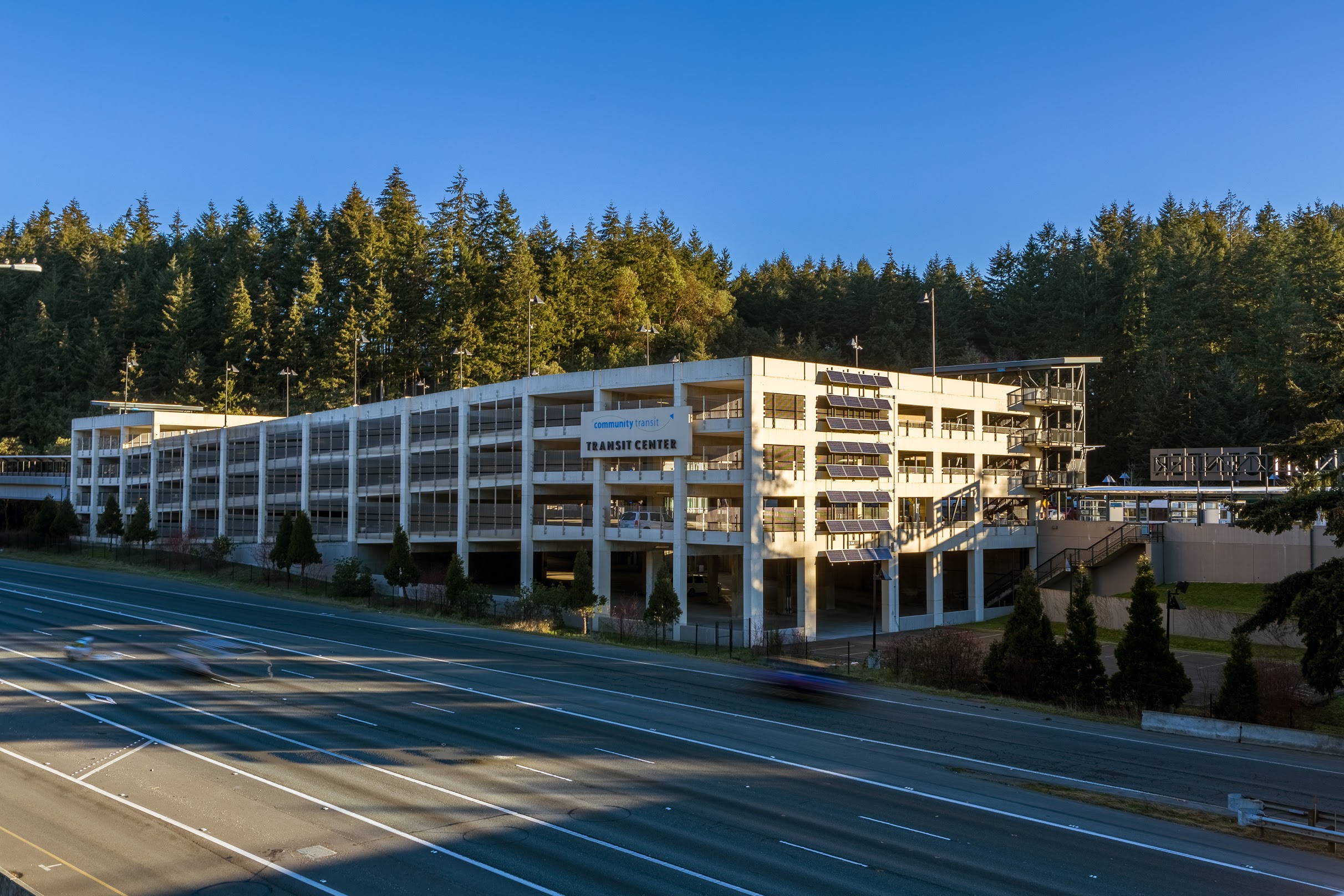 As a local hub of transit and convenience, Mountlake Terrace is a popular choice for those who want to live in a smaller city that's still close to Seattle and the Eastside. The Mountlake Terrace Transit Center makes this all possible by connecting local, commuter, and regional busses with passengers.
"Mountlake Terrace has a great transit center!" confirms Shelly Katzer. "[Mountlake Terrace also offers] convenient access to the freeway, [and] commuting to work is easy."
Brian Hayter agrees; "[The] transit center is used by tons of commuters on 6101 236th Street SW, [and] provides easy access to Seattle. Light Rail is eventually going to be coming to Mountlake Terrace," Brian added.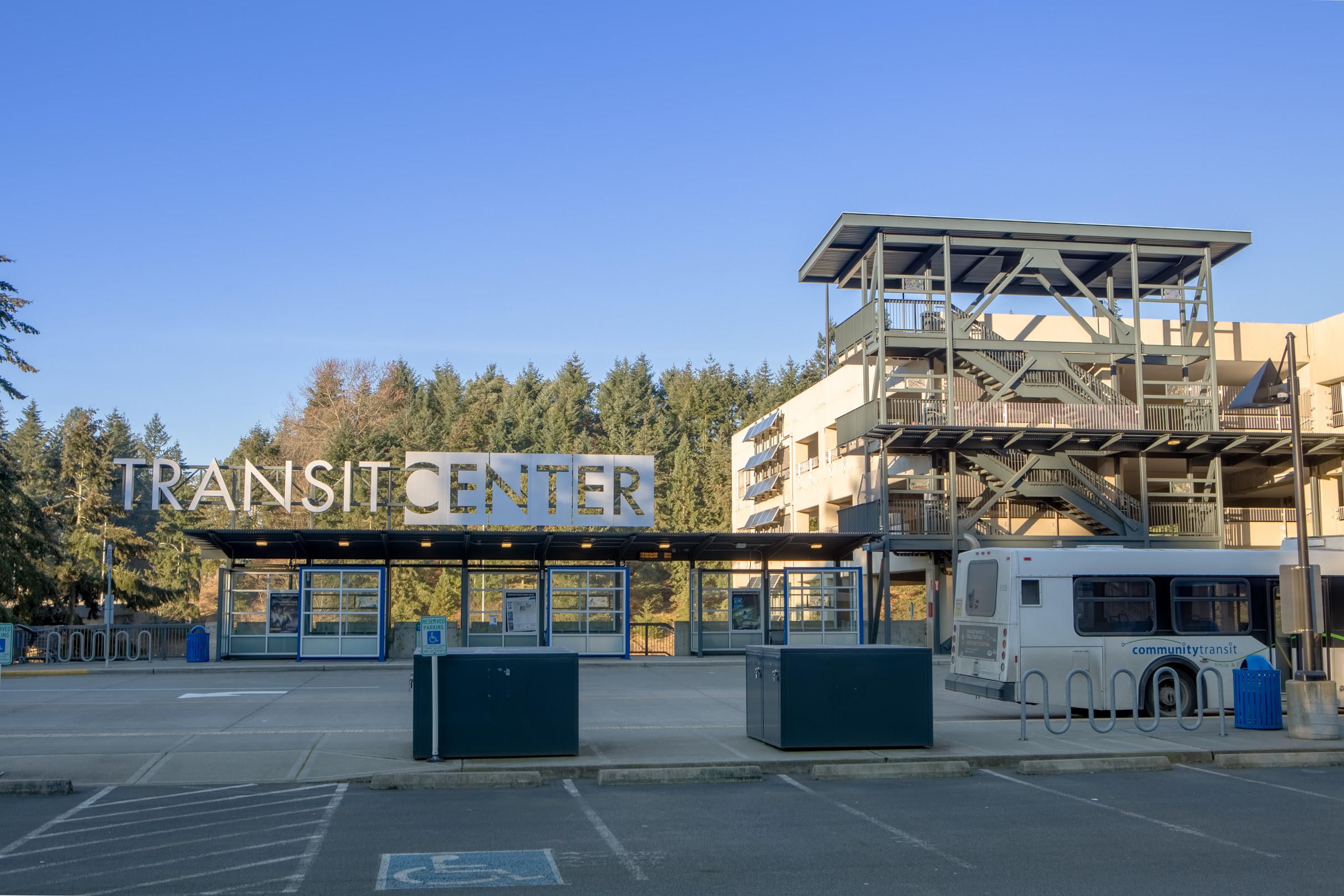 If you're moving to Mountlake Terrace or already live here and need some commuting tips, read on! Here are 5 things we think you need to know about the Mountlake Terrace Transit Center:
The Transit Center has the capacity for over 1,000 cars.
This include a 5-level parking garage with 900 spaces. Plus, there's bike lockers and racks available as well! This means 1,000 fewer cars on the streets during rush hour. (Thank you, Transit Center!) Helping 40,000 passengers commute each day is an amazing feat, and as our region grows, the Transit Center will become an even more crucial part of our community.
Light Rail is coming to Mountlake Terrace in 2023!
This is a BIG deal for the community. Construction on the new light rail station and route is slated to begin in 2018, and expected to begin servicing the area in 2023. Take a look at this interactive map for a better understanding of the upcoming Link Light Rail expansion!
You can take a bus to Downtown Seattle, Everett, and beyond from the Transit Center.
For those who have to commute for work, the Transit Center is served by several commuter buses and express bus services. You can take a look at schedules and specific routes here.
DART (Dial-A-Ride-Transportation) offers those with disabilities transportation access.
Specially designed for those with health conditions and disabilities this service offers those who wouldn't ordinarily have access to public transit the opportunity to get out and about in the community. Learn more about how to use this excellent service here.